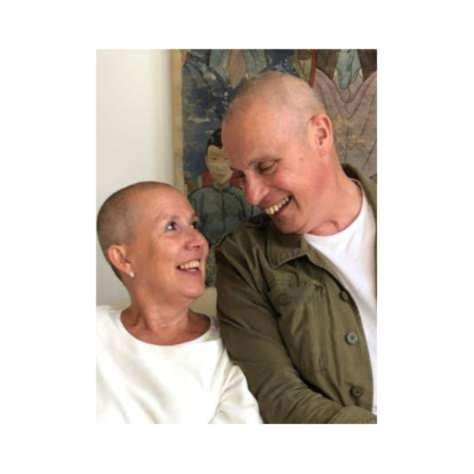 Slow start
Gepubliceerd op 26 mei 2020
We zijn wat stil geweest. We kunnen elkaar nu niet in levende lijve ontmoeten en dat zorgt ervoor dat het lijkt alsof we niet bezig zijn met jullie, onze klanten, onze fans, onze vrienden.
Eerst en vooral: hopelijk zijn jullie allemaal gezond en wel! Zijn jullie thuis of werken jullie: maak er een speciale maar leuke tijd van.
We worden allemaal gepusht met positive thinking, maar we vermoeden dat niet iedereen daar altijd in slaagt. Diep vanbinnen zijn we allemaal wel wat bezorgd.
Wij proberen de zorgen om te turnen naar positief werken aan de toekomst. Een toekomst voor onze medewerkers samen met jullie.
Daarom renoveren we zelf de winkel van Antwerpen om jullie, na deze crisis, gezelliger en aangenamer te ontvangen.
Nico is uiteraard aan het creëren. Hij werkt aan zijn kunstwerken – zie onze instagram pagina nicotaeymansartist. Grote en kleine beelden komen tot stand in zijn 'werkmanshol'. In atelier werkt hij aan een stoere collectie ringen met en zonder stenen.
Ook werkt hij verder aan de second skin juwelen: zilveren juwelen met gouden inleg met afdrukken. In deze tijden voelen we ons allemaal soms wat eenzaam. Zo kunnen we toch iets bij ons dragen van de mensen die ons dierbaar zijn.
De Antwerp Pride, ook al weten we niet of die doorgaat, houdt ons bezig. De waarden waar de Pride voor staat, zijn ook onze levenswaarden. Hiervoor verwijzen we naar onze Facebook en Instagram waar we de # van de Antwerp Pride:
#care
,
#share
,
#unite
,
#fight
,
#celebrate
,
#antwerppride
in kleur zetten. Ook daar werken we aan een leuke collectie voor iedereen.
Verder gebruiken we onze tijd om op te rommelen en te poetsen. En natuurlijk genieten we ook van de zon, gaan we wandelen of fietsen en luieren we ook af en toe in onze zetel.
Moesten we jullie met iets verder kunnen helpen, laat het ons gerust weten.
Nog een fijne dag
Keep safe
Groetjes
Nico & Nadja